Hairmony Group was founded in 2014 with its first brand "Pro Hairmony". The company was born with the intention of always bringing the best Brazilian Cosmetics to the world.
We are located in Santos, on the coast of the state of São Paulo. Our brands have distributors in several countries around the world such as Iraq, Saudi Arabia, United States and others. This international distribution allows the Hairmony Group's brands to be widely publicized.
We always had in mind that we did not only want to deliver the best product, but also the best experience, we are always updating ourselves to have a strong and solid partnership with our distributors, employees, suppliers and end customers.
Hairmony Group and its brands have all the national and international certifications and authorizations required in the Arab, European and American world. Among these certifications are ANVISA, INTERTEK, E-COSMA, GMP and others.
We are always looking for the best, come join the #HAIRMONYGROUP.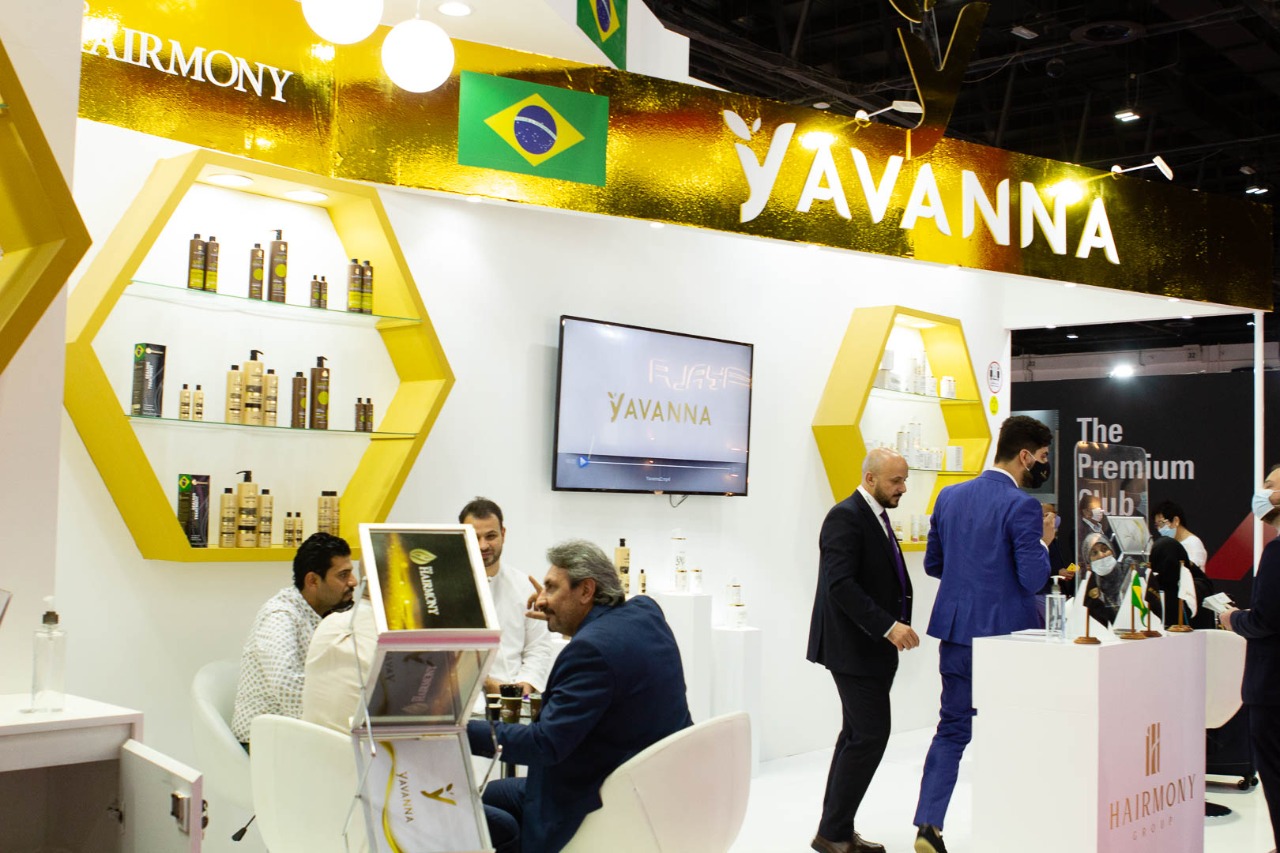 OUR BRANDS
Hairmony Group, Pro Hairmony and Yavanna.
PRIVATE LABEL
As managers we know what happens in the world, in the Middle East, for example, Brazil has been a reference in the manufacture of cosmetics and packaging for export. Here at Hairmony Group, countless investors already have their own brand. We take care of all the bureaucracy, including documentation, visual identity, packaging and design, making our investors focus on sales only.
We seek the best opportunity for each profile, the are numerous product and line options available for creation.
Invest safely, invest with Hairmony Group.
LOGISTICS AND TRANSPORT
Hairmony Group supplies the most sophisticated beauty centers in the world, for this we have an extensive partnership with companies and agencies for the transport of air, sea and land cargo.
CERTIFICATIONS
Anvisa, Intertek, E-cosma, Sfda, Fda, Jfda, GMP and others.
OUR STRUCTURE
We have strict controls over all our fabrications. Our loyalty to the standards contributes to our internal and external growth and the awareness of the market and the safety of distributors and investors.